K&H Ultimate Stock Tank De-Icer
Product Description
Ultimate Stock Tank De-Icer™
All-in-One design
Thermostatically controlled to keep your stock tank from freezing
Floating or submersible
Safe for all stock tanks
Full cage included
No expensive cage guard needed
Available in 5 wattages (refer to our zone chart for proper choice)
FREE cord clip included (keeps 5′ power cord away from animals' reach)
2 year warranty
MET listed
Overview
K&H has redefined the stock tank de-icer market with the new Ultimate Stock Tank De-Icer. This revolutionary de-icer can be floated or submerged to keep stock tank water open.  At Ritchie's it's available in 1500 models, allowing livestock owners to use only the wattage needed by following our convenient Zone Chart.
Float or Submerge
Now you can float or submerge your stock tank de-icer without purchasing two separate units. To use it as a floating de-icer, leave the float ring attached. To use it as a submersed de-icer, simply unscrew and remove the float ring. This simple process requires only a few seconds and allows consumers to change the functionality of their de-icers at any time.
Thermostatic Temperature Control
Internal thermostats automatically monitor water temperature and turn the unit on and off to keep the average water temperature just above freezing. Our unique technology ensures that your stock tank de-icer will only run as often as needed. In fact, it's thermostatically controlled to never get hot when properly submerged in water.
Safety-Tested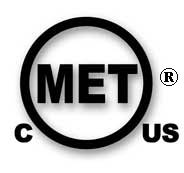 This product has been tested and certified by MET Labs to meet their high standards for electrical product safety.
As with any electrical product used in wet locations, please plug the Ultimate Stock Tank De-Icer into a ground fault circuit interrupter (GFCI) outlet.
Cord Clip Included
A free cord safety clip is also included with every de‐icer. This ingenious clip secures the de‐icer to the edge of the stock tank, bucket or container to help prevent chewing, cribbing or removal of the de‐icer from the tank.
Determining the Wattage You Need
With the K&H Ultimate Stock Tank De-Icer you have the freedom to select the proper wattage for your needs. Choose from 250, 500, 750, 1000, and 1500 watt models.
Please consult our zone chart below to determine the wattage needed for your climate and application.(Click image to make it larger.)